Some of our online friends. If you'd like to be listed, just email us and ask for a link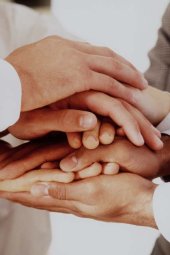 exchange. Let's Grow Together!!
---
Web Design/Development Promotion
Web Developers Directory where you can find a design company to build web site or do it yourself with web site templates. All categories of web design including local listings such as Chicago Web Site Design.
FreeWebSubmission.com Submit Your Site To The Web's Top 50 Search Engines for Free!
Graphic Design
FreelanceDesigners.com
---
Online Shopping
Village Shoppes
has scoured the market place, and found a wide variety of Name Brand Products to bring into your home.
Coming January 5, 2007 -- Village Shoppes Online!
---
Business Consultants
Village Consulting Group, a full service computer/IT and marketing consulting firm based in Greenville, NC. We Specialize in computer/technology, business, marketing, and Web Site Design/Web Development, assisting small and SOHO businesses for over 25 years!"
Management Consulting Group assisting companies, with Debt Management/Negotiation, State and Federal Tax Resolution, Crisis Management and TurnAround Management Providing assistance to both Fortune 500 companies and small & SOHO businesses.!